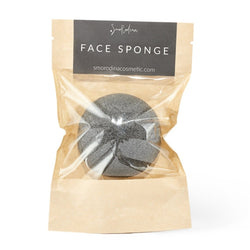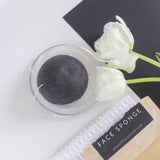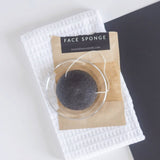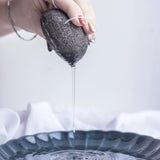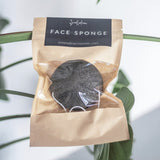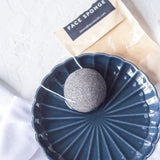 Smorodina Natural Cosmetics
Smorodina Bamboo Charcoal Konjac Sponge, Exfoliating Pore Cleaner
SmoRodina Bamboo Charcoal Konjac Sponge, Exfoliating Pore Cleaner and Dead Skin Cell Remover, Natural Spa Facial Treatment Removes Dirt, Oil, and Impurities.

Deep-Cleansing Bamboo Charcoal Sponge – A smart, natural way to remove excess dirt, oils, makeup, and dead skin cells, this konjac facial sponge helps keep skin soft and radiant while also reducing acne breakouts or clogged pores.

Infused with Bamboo Charcoal – This charcoal facial sponge contains skin-essential vitamins and minerals that work together to help improve your skin's natural pH balance which is important for reducing blemishes and slowing early signs of aging.
Stimulates Natural Circulation – Our konjac sponge for body and face also helps increase blood flow beneath the skin while removing dead skin cells, which is important for keeping skin firm and vibrant with even coloration.
Full-Body Cleansing Sponge – The SmoRodina charcoal sponge konjac design can be used on a wide range of areas all over your body including under the eyes and around the nose, across the forehead or cheeks, and on your legs, neck, shoulders, or back.
Pure, Vegan-Friendly Support – Charcoal bamboo facial sponges are 100% natural, non-toxic, and vegan safe which means they can support men and women with all different skin types. It also helps cleanse sensitive skin without causing redness.

Enjoy flawless skin by keeping it soft, supple, and beautiful with a vegan facial cleanser made with bamboo charcoal.

When it comes to deep cleaning your pores you want a natural solution that lifts out dirt, oils, and makeup without damaging your skin in the process. That's why the SmoRodina Bamboo Charcoal Konjac Sponge is the perfect choice for gently washing your face while restoring hydration and pH balance.

Designed to help remove dirt and impurities from deep within, this 100% natural and biodegradable sponge works for even the most sensitive skin. In fact, it helps gently massage the surface while both exfoliating dead skin cells and stimulating blood flow beneath. All to keep your skin looking soft, youthful, and radiant as you age.

Product Details


Natural Bamboo Charcoal Konjac Sponge

Helps Cleanse Pores and Restore pH Balance

Gentle on Face, Skin, and Body

Stimulates Blood Flow and Exfoliates Dead Skin Cells

Non-Toxic and Vegan-Friendly

Supports All Skin Types

100% Natural and Biodegradable

Keep your skin soft and radiant by deep cleansing it with a natural bamboo charcoal konjac sponge from SmoRodina Cosmetics. Get yours now!

Application

1. Before use, rinse and allow sponge to absorb warm water.
2. Gently massage skin with circular movements.
3. Rinse with water, squeeze and let the sponge dry in the open air.

Ingredients

This 100% natural BAMBOO CHARCOAL konjac sponge is made with bamboo charcoal from well-known Asian plant called Amorphophallus konjac.