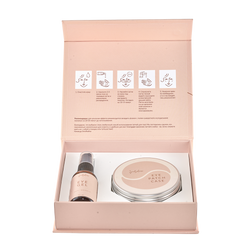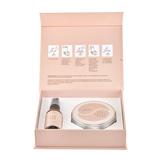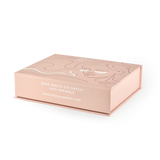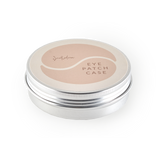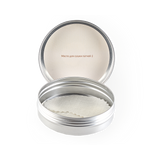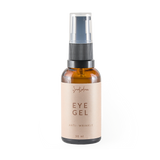 Smorodina Natural Cosmetics
Eye Patch Set: Anti-Wrinkle Eye Gel Serum, 4 Reusable Eye Patches, Metal Case
WINNER OF THE GLAMOUR BEST OF BEAUTY 2020 AWARD!
ZERO WASTE Eye Patch Kit includes:
 Anti-Wrinkle Eye Gel Serum - Firming gel serum for smoothing mimic wrinkles, 1 oz/30 ml
4 reusable cloth patches made of 100% organic hemp
Metal case
Smorodina Anti-Wrinkle Eye Gel Serum is a wonderful lifting treatment for expression wrinkles. It contains a peptide complex of natural origin which is based on dipeptides: carnosine and anserine. This peptide complex increases the elasticity of the skin around the eyes by 40% and helps to eliminate spider veins. The Anti-Wrinkle Eye Gel Serum also contains the extract of Anigozanthos Flower (winner of silver medal of the Best Active Ingredient, Silver 2019), which has a "building" effect, increases the synthesis of collagen and elastin, reduces the appearance of wrinkles in the eye area, makes the skin feel fresh, light, and rested.
Anti-Wrinkle Eye Gel Serum has a volume of 1 oz/30 ml and is good for 20-25 applications.
Directions
Add 2-3 drops of SmoRodina Anti-Wrinkle Eye Gel Serum to the patches, attach the patches to the skin around the eyes.
Leave the patches on for 10-15 minutes. Note: the patches will start drying out after 7-15 minutes. Make sure that the fabric does not dry out completely, otherwise it may leave temporary redness on sensitive skin due to the shrinkage of the fabric when drying. Patches can be wetted on top with gel for longer wear.
After removal, gently rinse the fabric with warm water, without twisting it or deforming its shape during wringing.
Dry the patches flat on the inner lid of the case or on a clean cloth.
It is recommended to store patches in a closed case to avoid contamination.
It is recommended to put the Anti-Wrinkle Eye Gel Serum in the refrigerator for at least 30 minutes before use.
Eye Gel Serum shelf life: 12 months.
100% Natural.
1 oz/30 ml.
To ensure our products are convenient to use as well as environmentally friendly, Smorodina Anti-Wrinkle Eye Gel Serum, Smorodina Eye Patches and Smorodina Eye Patch Metal Case can be purchased separately.
Enjoy your professional home SPA treatment!
Ingredients
Aqua*, Flores Centaureae cyanus water*, Glycerin*, Glycerin (and) Water (and) Anigozanthos Flavidus Extract*, Carnosine (and) Anserine (and) Amino acids (dipeptide complex)*, Caffeine*, Centaurea cyanus flowers extract , Coffea Arabica seed extract*, Cannabis sativa extract*, Rosmarinus officinalis extract* , Benzyl Alcohol (and) Ethylhexylglycerin (preservative)*, Carrageenan*, Basilicum Essential Oil*, Verbena Essential Oil*. 
* - ingredients allowed for use in natural cosmetics.