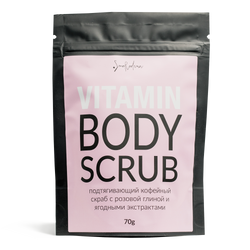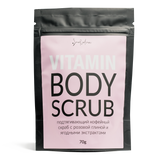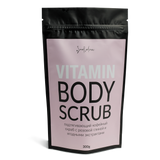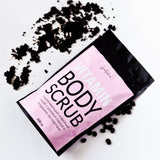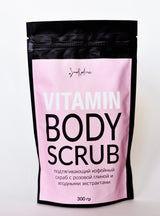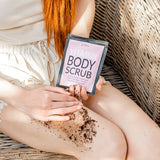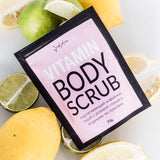 Smorodina Natural Cosmetics
Smorodina Firming Coffee Body Scrub with Berry Extracts and Clays
Semi-dry coffee scrubs are a new addition to the SmoRodina line of scrubs. These scrubs have Intensive scrubbing, nourishment and tightening of the skin effects – they actively fight against cellulite!! This is a series of scrubs for home wrapping, tightening, fortifying and firming the skin.
Description 
Smorodina Firming Coffee Body Scrub consists of dry scrubbing ingredients (ground Arabica coffee, sea salt), healing clays, berries, extracts and oils. The formulations are selected in such a way as to achieve the maximum effect of gentle, but at the same time intensive and deep cleansing, nourish the skin with beneficial vitamins and microelements, improve "orange peel" and sagging skin.
This scrub has an abundance of vitamins.
Scrub Properties
Firming coffee body scrub with lingonberry, pink clay and berry extracts.
Effectively exfoliates the skin.
Infuses skin with vitamins.
Smoothes skin texture.
Fights orange peel and stretch marks.
Intensively nourishes the skin.
SCRUBBING EFFECT - Intensive (thorough cleansing and build-up of the protective barrier).
APPLICATION – body wrap, body peeling, body shaping.
Packaging: metallic doypack.
Shelf life: 12 months.
100% Natural.
Available in 2.4 oz/70 g and 10.5 oz/300 g packages.
Ingredients
Coffea Arabica seed powder, Sea salt, Pink Clay, Jojoba Oil, Prunus dulcis oil, Persea Gratissima Oil, Vaccinium vítis, Hippophae rhamnoides Extract, Rosa Canina Extract, Lemon Essential Oil.