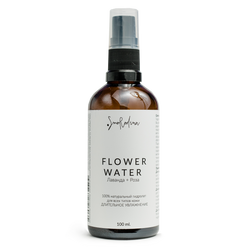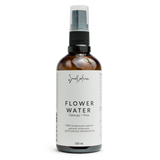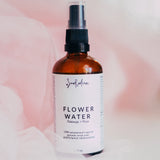 Smorodina Natural Cosmetics
Smorodina Hydrolate Mix for Long-Lasting Hydration with Lavender and Rose
Smorodina Hydrolate Mix for Long-Lasting Hydration with Lavender and Rose.
Hydrolates (Flower Waters) are real natural elixirs of beauty, they are natural by definition. They are a product of steam distillation of flowers and leaves of plants.
Hydrolates contain the same beneficial substances as essential oils, but in a form and concentration more "agreeable" for the skin. They are a liquid with a pleasant aroma of flowers and plants from which they are made.
SmoRodina Hydrolate Mix LONG-LASTING HYDRATION Lavender + Rose:
Suitable for dehydrated skin of all types.

Provides long-term hydration.

Has a powerful tonic effect.

Relieves fatigue and flaking.

Makes the skin firm and elastic.
DOES NOT CONTAIN WATER, ALCOHOL, FLAVORS, OR DYES.
The Hydrolate Mix can be used every day as a face toner (after washing), thermal water (to freshen up on a summer day or on an airplane), and a hair moisturizing spray.
Packaging: glass bottle with plastic sprayer. 
Please recycle bottle and sprayer separately. 
Shelf life: 12 months.
100% Natural.
3.38 fl oz/100 ml.
Ingredients
Rose hydrolate, Lavender hydrolate.