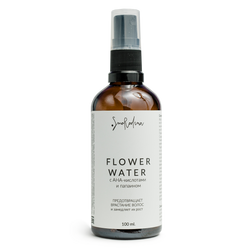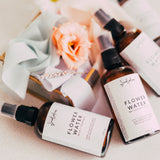 Smorodina Natural Cosmetics
Smorodina Hydrolate Spray For Ingrown Hairs with Peppermint and AHA Acids
Smorodina Hydrolate Spray For Ingrown Hairs with Peppermint and AHA Acids.
PLEASE NOTE THE VOLUME IS 1.7 FL OZ/50 ML.
Description
SmoRodina Hydrolate Spray for Ingrown Hair is an effective remedy containing fruit acids and papain for tackling ingrown hairs. It complements post-depilatory and inter-depilatory care.
The principle of action of the product is the following: fruit AHA - acids (lactic acid, glycolic acid, citric acid, raspberry acid, tartaric acid) exfoliate the skin and thin the stratum corneum, thereby allowing the hair to emerge from under the skin and grow in the right direction. The papain enzyme breaks down the protein in the hair structure, and, with continuous use, slows down the rate of its regrowth.  
The product has been tested for effectiveness. The test subjects reported a decrease in the number of ingrown hairs by an average of 70-100% in one month when sprayed on dry skin at least once every 2-3 days. The research was carried out by the Smorodina brand management team with a focus group of clients (15 people) with mild to severe ingrown hair problem.
DOES NOT CONTAIN WATER, ALCOHOL, FLAVORS, OR DYES.
1.7 fl oz/50 ml of the product is enough for 1-1.5 interdepilation periods.
Packaging: glass bottle with plastic sprayer.
Please recycle bottle and sprayer separately.
Shelf life: 12 months.
100% Natural.
1.7 fl oz/50 ml.
Ingredients
Peppermint hydrolate, AHA acids (lactic acid, glycolic acid, citric acid, malic acid, tartaric acid), Allantoin, Vitamin B5, Papain, Cosgard organic preservative ( ECO WITH ERT ).