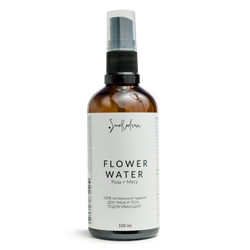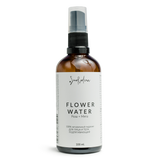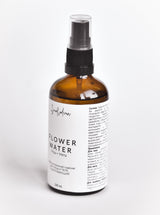 Smorodina Natural Cosmetics
Smorodina Lifting Hydrolate Mix for Face and Body with Rose and Peppermint
Smorodina Lifting Hydrolate Mix for Face and Body with Rose and Peppermint. 
Hydrolates (Flower Waters) are real natural elixirs of beauty, they are natural by definition. They are a product of steam distillation of flowers and leaves of plants.
Hydrolates contain the same beneficial substances as essential oils, but in a form and concentration more "agreeable" for the skin. They are a liquid with a pleasant aroma of flowers and plants from which they are made. We have deliberately created different combinations - Complexes (or Mixes) - of hydrolates to diversify and complement the properties of the finished products.
Smorodina Hydrolate LIFTING MIX FOR FACE AND BODY Rose and Peppermint:
Specially designed to tone the skin of the face and body.

Has a powerful moisturizing, tightening and protective effect.

Tightens the oval of the face, restores the skin freshness.

Restores the hydro-lipid balance.

Strengthens capillaries, is suitable for use with rosacea.

Improves the color of tired, stressed or prematurely aging skin.
DOES NOT CONTAIN WATER, ALCOHOL, FLAVORS, OR DYES.
The Hydrolate Complex can be used every day as a face toner (after washing), thermal water (to freshen up on a summer day or on an airplane), and a hair moisturizing spray.
Packaging: glass bottle with plastic sprayer. 
Please recycle bottle and sprayer separately.
Shelf life: 12 months.
100% Natural.
3.38 fl oz/100 ml.
Ingredients
Rose Hydrolate, Peppermint Hydrolate.