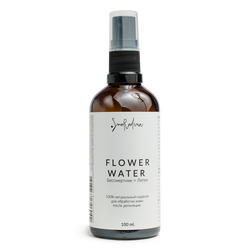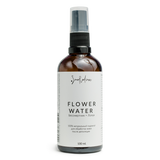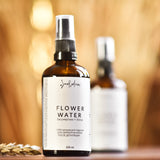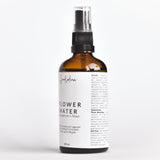 Smorodina Natural Cosmetics
Smorodina Hydrolate Mix for Post-Depilation Skin Treatment
Smorodina Hydrolate Mix for Post-Depilation Skin Treatment with Immortelle and Burdock.
Description
Hydrolates are real natural elixirs of beauty, they are natural by definition. They are known as flower water, a product of steam distillation of flowers and leaves of plants.
Hydrolates contain the same beneficial substances as essential oils, but in a form and concentration more "agreeable" for the skin. They are a liquid with a pleasant aroma of flowers and plants from which they are made. We have deliberately created different combinations - Complexes (or Mixes) - of hydrolates to diversify and complement the properties of the finished products.
Hydrolate Complex FOR POST-DEPILATION  SKIN TREATMENT with Immortelle + Burdock  
A powerful disinfectant with strong regenerating and anti-inflammatory effect.

Soothes irritation and redness of the skin after depilation.

Regulates the secretion of the sebaceous glands.

Restores damaged skin areas, bruises and abrasions.

Relieves swelling.
DOES NOT CONTAIN WATER, ALCOHOL, FLAVORS, OR DYES.
Packaging: glass bottle with plastic sprayer. 
Please recycle bottle and plastic sprayer separately.
Shelf life: 12 months.
100% Natural.
3.38 fl oz/100 ml.
Ingredients
Immortelle hydrolate, Burdock hydrolate.