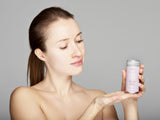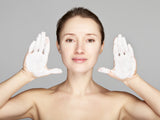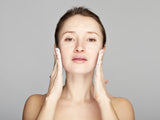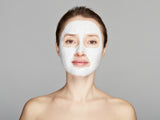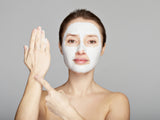 Smorodina Natural Cosmetics
Smorodina 02 Enzyme Face Mask Powder for Excellent Skin Protection
Smorodina Enzyme Face Mask provides deep cleansing by loosening dead skin cells with pineapple and papaya enzymes. The basis of the mask is high quality white clays from Europe, diatomite and bentonite. Mixed with water, they form a pleasant homogeneous paste. The enzymes get to work when you the mask is on and drying. It usually takes 10-15 minutes to achieve the maximum effect. After washing off the mask, the skin becomes even, smooth and matte, the pores are minimized, resulting in a healthy and fresh skin look and feel.
Enzyme Face Mask Properties:
Cleanses and tightens pores
Has a preventive effect against comedones
Refreshes and rejuvenates the skin
Visibly evens out face tone
Suitable for all skin types, including sensitive skin – especially effective for problematic, oily skin, and skin with enlarged pores.
Directions
Apply a thin visible layer of mask powder on wet skin with your fingers or mix the mask powder with water to a creamy/mushy consistency prior to application. Leave on for 5-15 minutes, wetting the mask from time to time as it dries. Rinse with water. Apply serum or cream as needed. We recommend taking a course of 2-3 mask applications a week. It is NOT recommended to sunbathe immediately after the procedure, or use an SPF protection cream.
We recommend using the 02 Enzyme Face Mask in conjunction with Smorodina 01 Enzyme Face Cleanser Powder. They can also be used separately.
Packaging: aluminum ALU 41.
Shelf life: 24 months.
100% Natural.
1.4 oz/40 g.
Ingredients
Kaolin, diatomite, bentonite, maltodextrin, pineapple extract, papaya extract, papain, bromelain, dragon fruit extract.